Yes, it is. Purina is among the most recommended cat food brands, not to mention that it is pretty cheap. Though it was recalled once for Salmonella contamination in cat food in 2011, there has never been an issue about quality.
Vets will also occasionally recommend Purina for your kittens, cats, and senior cats. The brand has numerous cat food options for different cat species, ages, and conditions. 
And it may not boast of so many ingredients in its packages, but there are always more than enough. So, do you want to learn more about Purina cat food? Let's get on to it;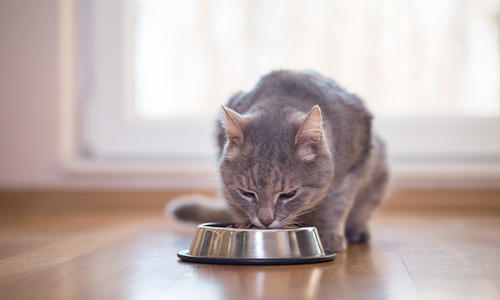 Is Purina Good Cat Food?
Yes, it is. We will venture into several reasons that make Purina an outstanding cat food brand;
Purina is a Well-Established Cat Food Company
Purina has been there for a long time since 1894 and is well-recognized in making pet food. However, when it comes to cat food, Purina started in 1963, hence more than five decades in the industry.
While being in the market alone is not enough to give the company credit, it is worth noting that it has managed to win the hearts of many vets and cat keepers. This is through ensuring that its cat food meets the nutritional requirements that AAFCO recommends.
After all, the brand also wants that, that vets and cat keepers recommend it. So, therefore, they try to at least keep the minimum essential nutrition even in their value packages.
Purina Boasts of Brand Variety
Purina, unlike common belief, is a company and not a brand. Under it are several brands, and each brand has its fans. The fact that you can shift from one to the next within the same company makes the company an option for many cat keepers.
Below are the varieties that Purina puts forth;
Beyond
Pro Plan Veterinary Diets
Deli-cat
Fancy Feast
Friskies
Party Mix
Kit & Kaboodle
Muse
One
Kit & Kaboodle
Pro Plan
Cat Chow
Each of these brands is unique in its way. As a result, the quality of the brands also varies, and so is the cost.
Other than that, some brands serve specific purposes. For instance, Pro Plan Veterinary Diets are best suited for specific health conditions.
Vet Recommendation
Some of us highly rely on vet recommendations for our pets, especially for first-time cat parents. And all this is because we know that the vet will only recommend the best.
Purina is among the cat food recommendations that your vet will offer. This is more so if you are on a budget, so your vet considers your pocket and the welfare of the cat.
We all know that it is pretty unlikely that your vet will recommend low-quality brands or full of fillers. Therefore, the fact that Purina brands appear in the list of vets' recommendations makes it stand out.
Sometimes you want a budget cost for your cat food, and at least manage the expenditure at all times. In this case, Purina brands have amazing options that will not compromise the health of your cat or cats.
Moreover, due to the different brands available under the same umbrella, you can switch once in a while for a brand on the upper end for occasional treats. For instance, if you are constantly feeding your cat Cat Chow, you can switch to Purina One when you can.
Most Cats Enjoy Purina
Funny enough, most cat keepers claim that their cats seem to enjoy treats from Purina brands. You can check out what these clients say of Purina One: https://www.purina.com/purina-one/reviews/cat-food
This alone is enough to make you want to treat your cat more often in the food. It may not have numerous flavor tastes to choose from, but the few available are most cats' favorite.
Remember that your cat is attracted to cat food best for its feeding model as a carnivore. And, being the sensitive animals they are, cats will reject food that is not quality or full of fillers. Therefore, if your cat loves Purina brand foods, it is a secondary way of knowing that the cat food is quality and great.
Besides, if you get medium to high-end Purina cat food brands, you will get minimal fillers. This means that your cat will enjoy the food more, and it is healthy for the felines.
Purina Uses Real Meat Products
One of the major reasons cat keepers trust Purina brands is their use of real meat products. They even detail where they get these animals, which helps consumers understand the food better.
They also don't lie about the fillers that they use in their products. So, therefore, even when taking the low-end lower quality Purina cat food, you already know what you are getting into.
Therefore, this transparency wins the brand's cat keepers, vets, and animal philanthropists.
Your cat Can Thrive on Purina Cat Food.
If you only feed your cat on medium to high-end Purina brands, your cat may thrive on it. I have seen several testimonials of people who depend on the company's cat food, and their cat never gets more than the common health complications.
As long as your cat always feeds on quality food, even the kidneys and liver will age in health.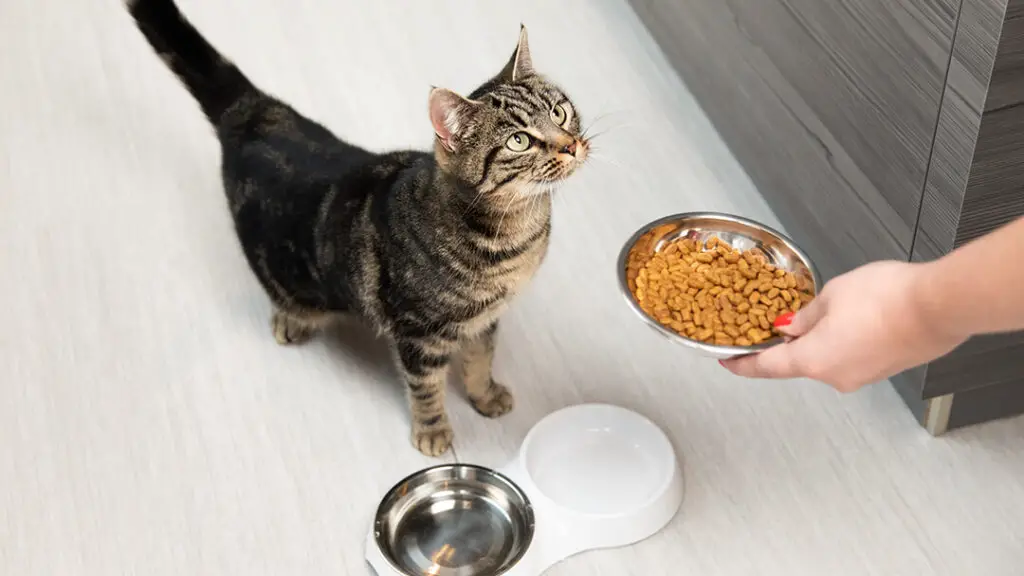 Why is Purina Not a Good Idea?
Though Purina is a great choice, brands such as Royal Canin tend to be better. Other than basic nutrition, the brands have included other essential vitamins, minerals, and antibiotics in their cat food. 
Purina is cheaper, but it is also not as rich as Hill's Prescription or Royal Canin. It has also been recalled on cat food missing out on some AAFCO conditions a couple of times;
In 2011, several Purina brands had one of their lines recalled due to traces of Salmonella in the cat food.
In 2012, Purina Veterinary Diets was recalled for failure to include sufficient thiamine nutrients in one of its lines.
These two brands are the only ones of over ten Purina brands that have been recalled, and each only once. 
The best way to get the best cat food, even Purina, is by ensuring that the cat food is AAFCO certified. 
Do Vets Recommend Purina Cat Food?
Yes, vets recommend Purina cat food. The brands always stand out when it comes to high-quality budget cat food. However, certain brands stand out as most vet-recommended Purina cat foods;
Purina Pro Plan
Purina One
Beyond 
Deli Cat
Does Purina Cat Food Have Fillers?
Fillers are non-nutritional elements in cat food. They include wheat, barley, corn, and rice, among others. The problem with fillers is that the cat does not actually need the ingredients in its system. 
On top of that, fillers can trigger allergic reactions in cats. For instance, food with barley and wheat is likely to raise gluten allergies in cats.
Purina cat food fillers will depend on the brand and cost of the cat food. For example, you expect minimalist fillers in Beyond and Purina One, while Friskies and Cat Chow may have more fillers.
Generally, if you want to feed your cat food with more minor fillers, try the more expensive options. This is because they have more nutritional value, and they are also healthy for the cat.
What to Look for in the Best Purina Cat Food
As mentioned, Purina has a wide range of brands, and each brand tends to be very different from the others. Therefore, even if you choose Purina cat food, it is good to check the following to offer your cat the best;
First, ensure that the food has a higher percentage of animal proteins and fats.
Even if it is dry, the food should also have sufficient hydration for ease in its digestion.
The fewer carbohydrates and plant proteins, the better the cat food for your feline friend.
You should always ensure that your cat gets a good diet from different meat ingredients. Even if you stick with the same brand, you will still get the different flavors and meat by-products for a whole-meal strategy.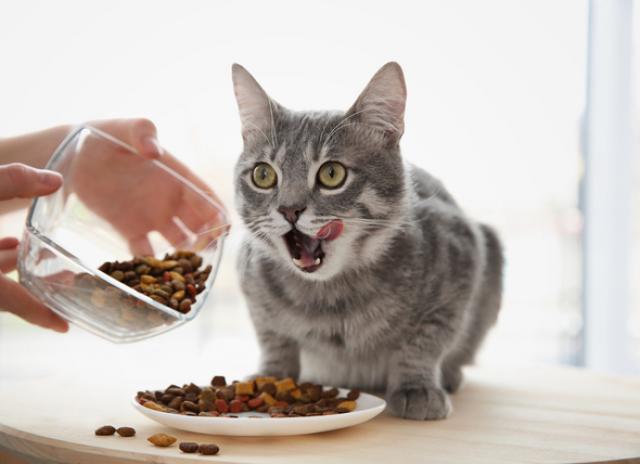 Is Purina Good Cat Food?
Yes, Purina is good cat food. This is because vets highly recommend it, and they use real meat ingredients for quality cat food. While it doesn't match Royal Canin in terms of variety, it is definitely ranked next. After all, it has all your cat needs.
Moreover, Purina cat food has different cat food for different cat ages and conditions. The best part of it all is that it is the cheapest quality cat food in the market.
In a Nutshell;
Purina cat food is an excellent option for your feline pet. It ensures that even its low-end cat food has the essential cat nutrition, hence still suitable for the cat. 
While it is nothing to boast about, it has only been recalled twice despite operating in cat food production for over fifty years.